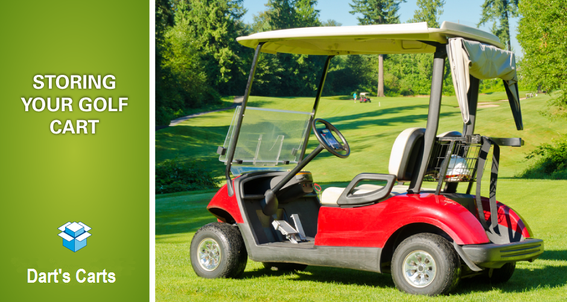 For owners of any gas powered golf car, fuel is the main concern and focus point when preparing for winter storage and ensuring a smooth return to service the following spring.
First things first, give your cart a good cleaning. Surprisingly, dirt can scratch the finish on the body and affect the performance of your cart. We recommend Yamaha Pro-Wash.
Fill the fuel tank with fresh fuel that has been treated with fuel stabilizer. We recommend YamaLube FuelMed. Turn the fuel shutoff valve to the off position.
For units with a carburetor, drain the carburetor. This can be done by loosening the carb drain bolt or with the fuel valve off, run your golf car in neutral until you run the carburetor empty. On a fuel injected golf car, operate the engine for 5 minutes to ensure untreated fuel is flushed out of the system.
With the key removed and the spark plug lead disconnected, turn the clutch by hand until compression is felt. This puts the valves in the closed position.
Check and fill tire air pressure to proper level based on your tire specs. Standard Tires require 20-24PSI, Consult dealer if unsure of recommended PSI
Hook up a battery tender or remove battery and charge every 60-90 days. Batteries must be kept fully charge to avoid damage and prolong life.
For Premium Protection during storage, use Yamalube Stor0Rite Engine Fogging Oil Spray. This spray is applied to the throttle body and/or carburetor with engine running prior to storage. With correct application, the engine fogging oil will coat the carburetor and all internal engine parts and provide rust, corrosion & acidic protection during off season. Recommended when storing or not using engine for 2 months or more.
Leave your parking brake disengaged and chock the wheels. This will prevent stretching of brake cables.